Alison goes brunette
Alison Angel decided to make some changes in her life because she was getting bored of her same old look. First change she made was trying a different haircut and let me tell you, i love the new brunette Alison! This change made her feel very excited so this is the outcome of this experience, Alison naked on her bed playing with herself!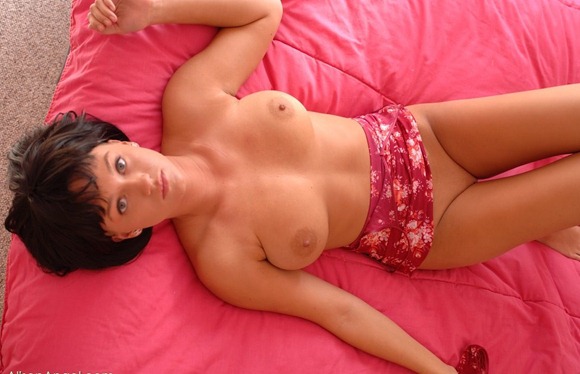 She decided to change her hair style and color in an attempt to look even more sexier in front of the cameras, and we say that she pretty much nailed it today as you can see for yourself. From her long blonde hair she cut it short too. And we say that it makes this cute woman look even cuter. Watch her pleasing herself once more in her bed today as she has a big red dildo ready to fuck her sweet pussy with today. Enjoy the show and see you next time !